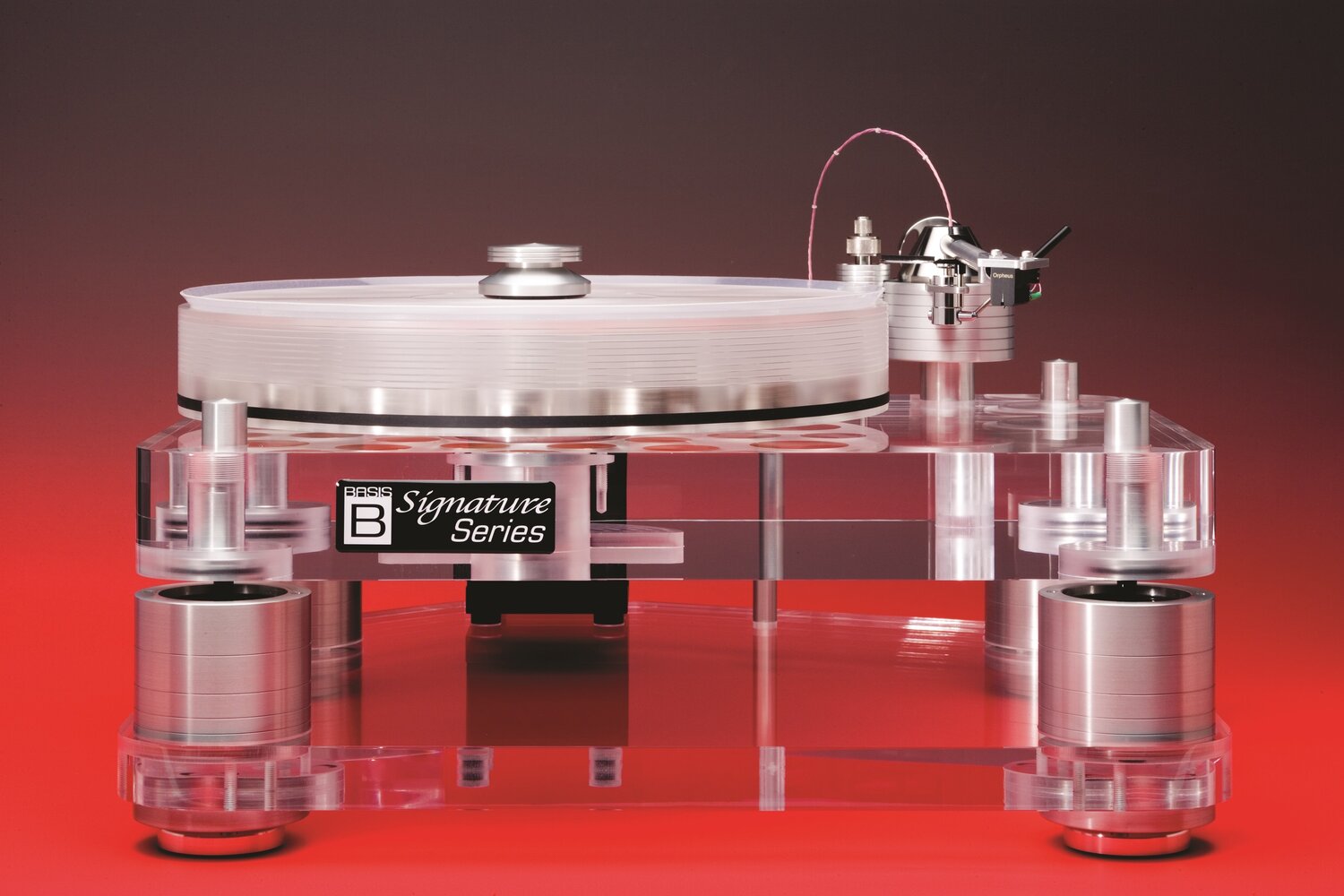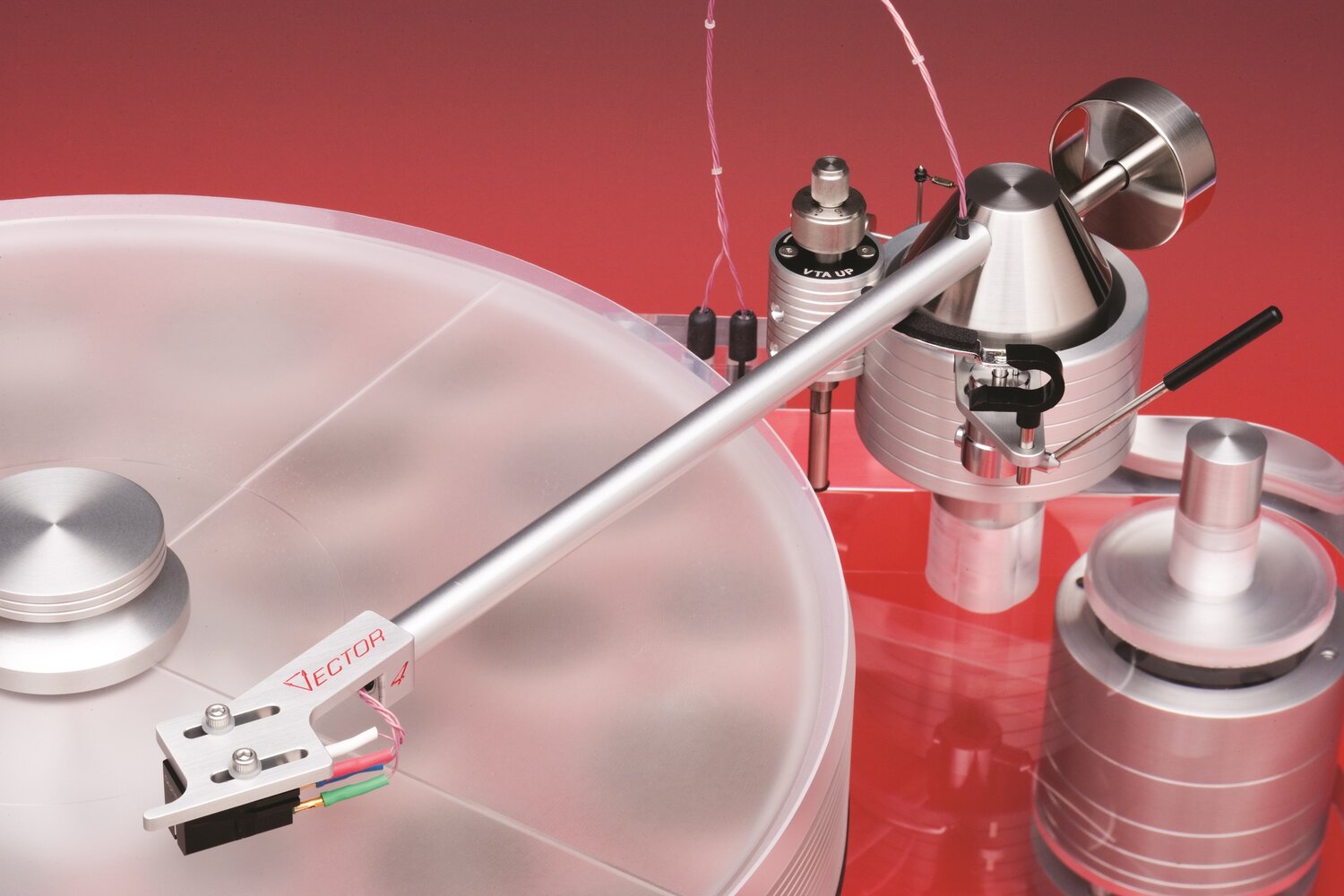 At the top of the Basis 2000 Series sits the model 2500 Signature and 2800 Signature turntable with vacuum clamping. Their 2″ thick acrylic platters sit on an ultra-close tolerance bearing which is mounted to a massive 2″, stress-relieved acrylic plinth. The combination produces breathtaking results.
The 2500 features the Debut Signature Series platter and bearing. The bearing is an ingenious design, unique in the history of record players. It is an oil-well design, (the smoothest, quietest bearing type) with a multi-component, two tiered structure resulting in the very desirable but seemingly impossible reality of placing the center of gravity of the platter directly between the top and bottom bushings of the bearing. Thus, the lowest possible lateral forces are achieved. The result is lower friction and lower noise, which yields the silent backgrounds, low grain, utterly transparent, and effortless sound for which the 2500 is known.

The optional Basis Vacuum Record Hold-Down System applies a controlled level of negative pressure to the underside of the record, guaranteeing a perfectly flat record that is so effectively coupled to the platter that record resonance is totally eliminated. Each record becomes theoretically equivalent to a twenty-pound record! The true musical tonality and texture captured on the record are revealed, without any added coloration of vinyl resonance. No system, other than gluing the record to the platter, can result in such perfect resonance control. Tests of record outer rings, never considered at Basis due to resonance problems of their own as well as the danger they present to the stylus, show only a twenty percent coupling compared to the Basis Vacuum System. The vacuum system restores even the most warped record to exact flatness, eliminating speaker damaging and power robbing "woofer pumping" due to record warps. Dynamics, imaging, musicality, bass power, and tracking ability are all brought to levels unreachable without the Basis Vacuum system.
Read The Absolute Sound review of the 2500/2800 Signature Turntable and Vector 4 by Robert Harley

SPECIFICATIONS
Overall dimensions: 17″ wide x 15″ deep (including motor) x 5.5″ high
2500 turntable weight: 45 pounds
Clear or Black acrylic
Revolution Belt included